Bonney Lake Sumner Housing Action Plan Survey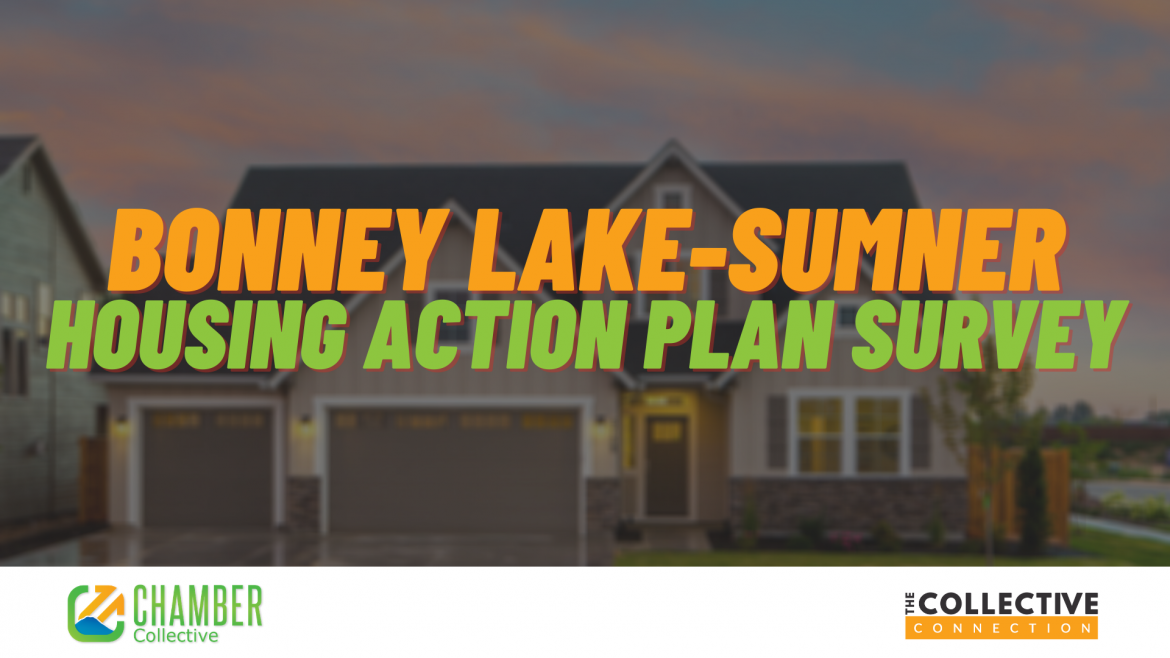 Bonney Lake & Sumner Housing Action Plan Community Survey
Our region needs more housing, and we want to make sure that everyone has a place to live in the community. Given this pressing need, the Cities of Bonney Lake and Sumner have teamed up to develop a plan to provide more housing types, which means more options for everyone.
Together, we're drafting two important elements to ensure everyone has a place to live: a Housing Needs Assessment and the Housing Action Plan (HAP). These documents will consider demographics, income levels, and other social and economic factors in developing clear, actionable strategies to meet current and projected housing needs.
First, the Housing Needs Assessment helps both cities understand
How affordable (or not) housing is today
How the cities are expected to grow in the future
What kind of housing will meet current and future needs
Based upon these results, the second part, the Housing Action Plan, will help each city develop strategies to ensure they offer the right supply of housing to meet future demand at all income levels. Ideas for increased options for housing could include:
Providing a varied of housing types (e.g. duplexes, triplexes, fourplexes, and other multi-family developments)
Small-lot development
Accessory dwelling units (e.g. backyard cottages, tiny houses)
Tax incentives for building affordable housing
Minimize displacing residents who are low-income
This project is funded through a grant from the Washington State Department of Commerce(External link).
To accomplish this, we have the assistance of an Advisory Committee, but we also need to hear from you, whether your live or work in Sumner or Bonney Lake.
Now's the time we ask for feedback from our community members.  The community forum is live on the HAP Website and we are posting on both cities' social media accounts.
Click here for the link to the online forum: https://connects.sumnerwa.gov/sumner-bonney-lake-housing-action-plan
We are very excited to have you as our partners.
Bonney Lake contact: Mary reinboldm@cobl.us ; Sumner contact: Ryan ryanw@sumnerwa.gov .