Jenn Francis Is Off On New Adventures!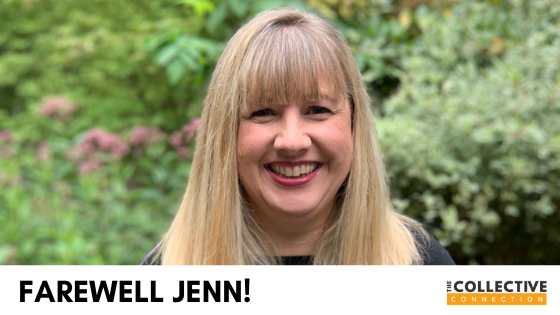 It is with some sadness and a lot of excitement that I write to inform you all that long standing board member, Jenn Francis, is resigning from the Board of Directors. Jenn has been an amazing asset to our Chamber of Commerce. As a liaison between the City of Bonney Lake and The Chamber Collective, she was able to provide invaluable insight to us and our members. Her economic updates were some of the most attended and sought after luncheon events. The always curious "is X company coming to town" questions were quickly followed-up with, "I'm not sure, but you know what, I bet Jenn will!"
Jenn has been on the Board of Directors for many years and we could not be more thankful for her years of service. Keeping membership in the know, volunteering at events, and being a voice of reason. She was a powerful force for the business community of Bonney Lake and we know she will be just as strong a force for the City of Auburn.
Luckily for those members residing in the Lakeland Hills area, Jenn will still be someone that can help you out! We are excited to watch and continue to grow our presence in the Lakeland Hills focus area of The Chamber Collective, and with Jenn now at the City of Auburn, we are looking to strengthen our ties even more. We exist after all to Engage, Connect and Grow our community of entrepreneurship.
We will truly miss you at chamber activities Jenn, but we are so thrilled and excited for you as you proceed on your next adventure with the City of Auburn!
Guy Maughan, Executive Director
We exist to Engage, Connect and Grow