Leveraging the U.S. Small Business Administration: Your Path to Successful Business Launch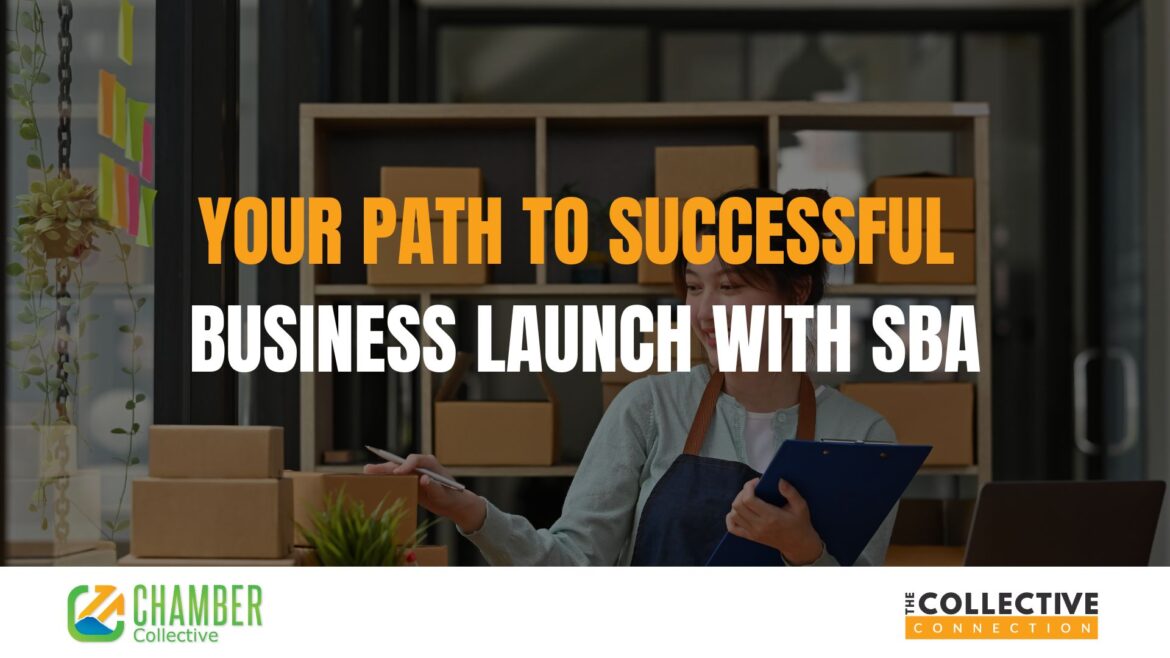 Starting a business is a dream for many, but navigating the complexities of entrepreneurship can be daunting. Enter the U.S. Small Business Administration (SBA), a valuable resource that provides a plethora of tools, programs, and support to help aspiring entrepreneurs turn their business ideas into reality. In this article, we'll explore how the SBA can be a game-changer for anyone looking to start a business, offering guidance, funding, education, and networking opportunities.
What is the U.S. Small Business Administration?
The U.S. Small Business Administration, commonly known as the SBA, is a government agency established in 1953 to support and promote the growth of small businesses across the country. Its mission is to aid entrepreneurs in starting, growing, and succeeding in their ventures, while also fostering economic development and job creation.
Business Counseling and Guidance
One of the key ways the SBA supports aspiring business owners is through its network of Small Business Development Centers (SBDCs), Women's Business Centers (WBCs), and SCORE chapters. These centers provide free one-on-one counseling, mentorship, and guidance tailored to individual business needs. Whether you're seeking help with writing a business plan, understanding market research, or developing a marketing strategy, these resources offer invaluable expertise.
Access to Capital
Securing funding is a major hurdle for many startups, and this is where the SBA shines. The agency doesn't directly provide loans; instead, it guarantees a portion of loans provided by approved lenders, making it easier for small businesses to secure financing. The most well-known SBA loan program is the 7(a) loan program, which can be used for various business purposes, such as purchasing real estate, equipment, or working capital.
Government Contracting Opportunities
For businesses interested in government contracting, the SBA offers programs aimed at helping them secure federal contracts. The 8(a) Business Development Program assists small businesses owned by socially and economically disadvantaged individuals, providing them with training, support, and access to government contracts. Similarly, the HUBZone (Historically Underutilized Business Zone) program encourages businesses to set up shop in economically distressed areas, offering them preferential access to federal contracts.
Education and Training
Entrepreneurship is a continuous learning journey, and the SBA recognizes the importance of education. The agency provides an array of workshops, webinars, and online courses covering topics such as business planning, financial management, marketing, and more. These resources empower entrepreneurs to enhance their skills and make informed decisions as they navigate the challenges of business ownership.
Disaster Assistance
In times of crisis, the SBA plays a critical role in helping businesses recover. Whether it's a natural disaster or a global pandemic, the agency provides low-interest disaster loans to businesses and homeowners to help them rebuild and recover. This lifeline ensures that businesses can get back on their feet and continue contributing to the economy.
Networking Opportunities
Building a strong network is vital for business success, and the SBA facilitates this through various avenues. Small business events, conferences, and trade shows organized by the SBA offer entrepreneurs the chance to connect with fellow business owners, industry experts, and potential customers. These interactions can lead to collaborations, partnerships, and valuable insights that can propel a business forward.
Advocacy and Policy
The SBA advocates for small businesses at the federal level, ensuring that their interests are considered when policy decisions are made. By representing the concerns and needs of small businesses, the agency contributes to a business-friendly environment that supports growth and innovation.
Online Resources
In the digital age, access to information is crucial. The SBA's website is a treasure trove of resources, offering tools like business plan templates, financial calculators, market research guides, and more. This easily accessible information empowers entrepreneurs to conduct thorough research and make informed decisions without having to start from scratch.
Embarking on the journey of starting a business can be both exciting and overwhelming. Fortunately, the U.S. Small Business Administration is here to make that journey smoother. With its comprehensive support, ranging from business counseling to funding opportunities and education, the SBA equips entrepreneurs with the tools they need to turn their visions into thriving enterprises. By leveraging the resources provided by the SBA, aspiring business owners can navigate the challenges of entrepreneurship with greater confidence and increase their chances of long-term success.