Sumner Santa Parade Needs Your Help!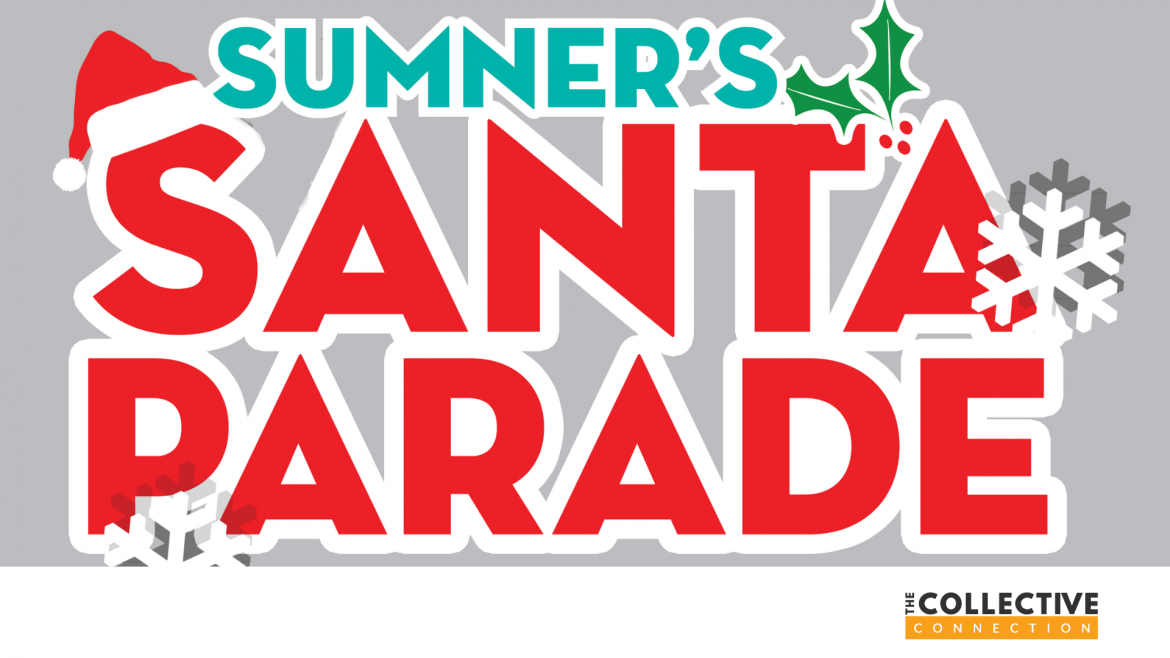 The following is a request for help from the City of Sumner for volunteers for the 2019 Santa Parade this weekend!
Below is the volunteer information, as well as participant and parade info and an attached map of the parade route, parking, and staging areas. I am still in need of a few more volunteers, so if you know of anyone, feel free to pass this along.

Sumner Parade Volunteers Information:

Intersections/Traffic Volunteers: Please meet at Sumner City Hall in the downstairs Police Station conference room (1104 Maple St. Sumner, 98390) at 2:15pm to get vests and street assignments.
Parade Staging/Start Volunteers: Please arrive at the east gate (Fred Meyer side) of Sumner High School's Sunset Stadium parking lot at 12:30pm. Terry Flippin will be your contact.
Parade Disband/End Volunteers: Please arrive at the gazebo at Heritage Park (914 Kincaid Ave., Sumner, 98390) at 2:30pm. I will be your contact for this position.

Reminder: Volunteers should be prepared for the weather, maybe umbrella if needed, water, and a cell phone to report any issues.

Since you'll be helping and may get questions, here is a bit of general parade info as well…

Sumner Parade General Information:

Staging is in the Sunset Stadium Parking Lot at Sumner High School (1707 Main Street, Sumner, WA 98390). The lot opens @ 12:00pm, and the Parade starts promptly @ 3:00pm. The lot entrance is at the east gate only (Fred Meyer Side).
Due to the high number of entrants, only the vehicles in the Santa Parade will be allowed to use in the Sunset Stadium parking lot. We won't be able to allow any transportation or drop off vehicles to park in the Sunset Stadium lot. Please see the attached map for the parade route, as well as marked City parking lots along the route. Parking at the end of the parade in the Sound Transit parking lot (810 Maple St, Sumner, 98390) should also be available.
Restrooms: Portable restrooms are located in the SHS stadium staging lot, on the corner of Main and Ryan next to the Public restrooms, and in the restroom enclosure at Heritage Park.
There will be reserved bus/transportation parking available for large groups or bands at the end of the parade route in the old Red Apple lot.
We will try our best to put participants going on to the Puyallup parade in the front section of the Sumner parade so that they have ample time to stage in Puyallup.
Disbanding: To avoid congestion, we will not allow entries to stop on Kincaid Ave. or Cherry Ave. around Heritage Park to disband. We will ask them to continue south on Kincaid Ave.- at the end of the parade this is the street left of the park- to the disbanding area of the street (see map attached). Please be aware though that SPD will be in this area, but we will keep Maple St open so they must cross carefully! Kincaid between Maple St. and Academy St. will be closed so that people can get off of vehicles and floats, or make adjustments before moving on to Puyallup. This is not a parking area, so we will have a Public Works employee making sure they know to hurry as fast as they can so that others can move into this area to do the same.
If this is something you would like to help the City of Sumner with PLEASE reach out to Lana Hoover (Information Below) and she will be able to get you set-up! Thank you for taking the time to read through this and volunteer for such an amazing community event!
CONTACT INFORMATION
Lana Hoover
Community Engagement Specialist
City of Sumner
1104 Maple St., Sumner, WA 98390
253.299.5781