Suspending Chamber Activities Till Further Notice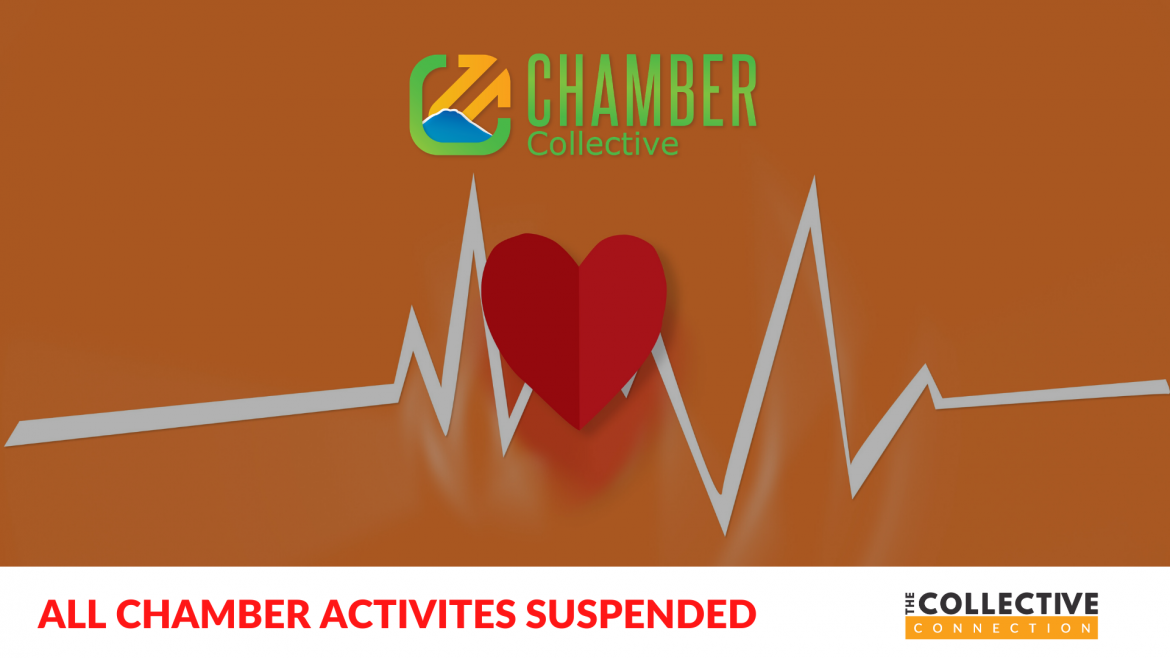 Dear Chamber Members,

We are going to continue working on your behalf in both our community and while working with our governmental officials during this COVID-19 pandemic. Here are our goals during this time:
The goal for our Chamber is to ensure that the information we share is accurate, informative and researched.

The goal for our business and nonprofit members is to ensure the safety and well-being of your employees, volunteers and customers.

The goal for our community is to continue to support local in ways that are safe and appropriate for them.
We are going through this together and need to count on each other to be calm, rational and considerate. Check on your neighbors and at-risk community members by calling on the phone or sending private messages via social media; instead of going in person. We are walking through unprecedented times and need everyones involvement.
We have made the tough decision to cancel all further Chamber Activities until further notice. We love getting everyone together and seeing the amazing connections you make, however at this time your health and the health of our community members is of paramount importance. We look forward to the day that we can all be together again!
As a reminder the Chamber office is closed; however, we are still available by phone and email. The office number (424) 262-3703 is forwarded directly to your Executive Director, Guy's cell phone.
We can connect you with our local, state and federal officials. We can let them know what you need and advocate for you. Please let us know what you need or what questions you have at this time.