UPDATED: Tacoma Pierce County Businesses Conference Call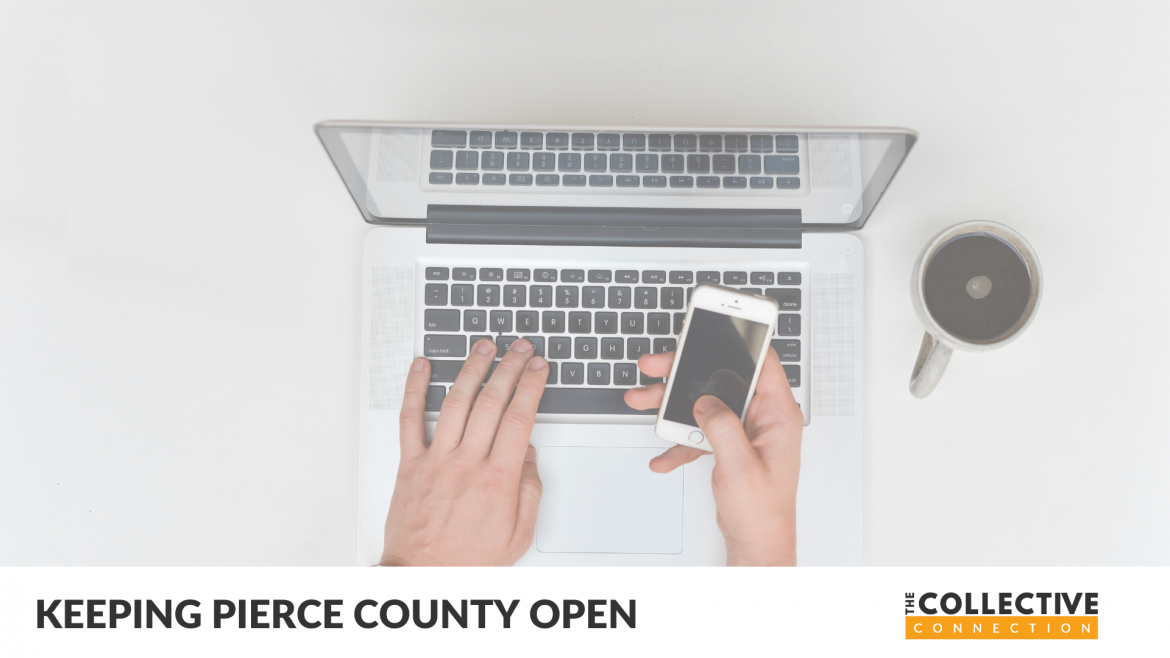 Tacoma-Pierce County Businesses —
The Tacoma-Pierce County Chamber of Commerce and the Economic Development Board for Tacoma-Pierce County are launching a series of regular conference calls to discuss the rapidly evolving COVID-19 situation. We will cover what is known to date about existing and emerging assistance to companies and employees impacted by COVID-19.
Bottom-line: we know that you are all working to keep your businesses running and profitable and we want to do everything we can to help. Information sharing and models of best practices will be key to our collective success. Pierce County is open for business!
Please plan to join us on the first call and bring your questions. You can participate by conference call or through a webinar.
We will kick off the call with a reports from:
Bruce Dammeier, Pierce County Executive
Jody Ferguson, Director, Pierce County Emergency Management
Gary Wescott, Pierce County Economic Development Department
When: 11:00 AM, Monday's, Wednesday's & Friday's
Topic: The COVID-19 Pierce County Conference Call
For Details on next call and login information: https://www.edbtacomapierce.org/covid-19/covidwebinar/
For information on the best sources of information to date: www.edbtacomapierce.org/COVID-19